Fairways & Bluewater Resort, Boracay, is total luxury
Fairways & Bluewater Boracay has just been selected by Condé Nast, a trusted London-based luxury and lifestyle reference, as one of the best luxury resorts in the world.The resort recently opened We Chill Gastropub, a paradise for people seeking a quiet and relaxing place that also offers great food and well-designed beverages. We Chill Gastropub is the latest addition to the resort's growing list of food and beverages, including Kudetah Italiano Ristorante and Tapas Bar serving authentic Italian cuisine; Hideaway Jacuzzi Bar with the largest outdoor jacuzzi in Boracay; Skydeck Bar offers bar favorites and panoramic views of the breathtaking Sibuyan Sea; Glass Lounge, a roof terrace with glass floor; Fiesta Patio, a fun and festive al fresco zone; Monterey Café, which offers global cuisine; Laguna Café an Asian-Italian fusion restaurant; Veranda Restaurant, serving world favorites and the chef's signature dishes; and La Terraza Bistro, which serves Mediterranean Asian cuisine.
Fairways & Bluewater Boracay, comfort from beach to deluxe villas
Fairways & Bluewater Boracay is an ideal place of stay for travelers seeking charm, comfort, and convenience in Boracay.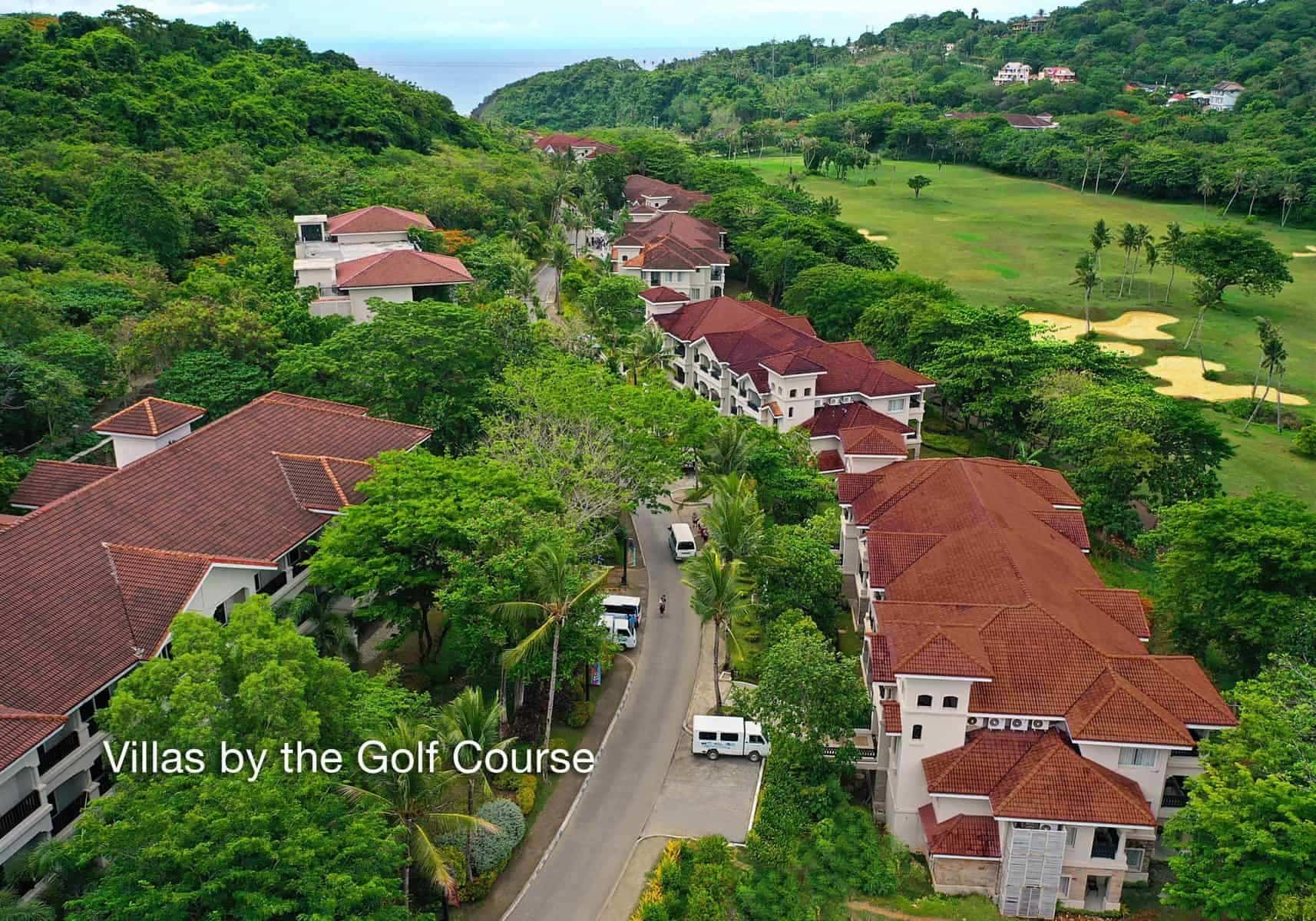 Fairways & Bluewater Resort, Boracay. Golf and beach anyone?
On-site is the island's only golf course, a 6524-yard, 18-hole, par 72 Graham Marsh-designed fairway that has served as a venue for international golf events. The property also offers its own private white sand beach for weddings, romantic events or a leisurely swim. There is also a shopping mall across the property. With its convenient location, the property provides easy access to the city's must-see destinations.
The links to the BlueWater Resort and Golfclub
How warm is it right now in Boracay, Philippines?
Most of the year, we are about the same tropical 30 degrees Celsius, what is it right now?
How warm is Boracay right now??
More Boracay
Boracay, Shangri La and much more Boracay travel inspiration
The Philippines now on the top 100 Safe travel list
Philippines, now no. 100 of so-called safe travel destinations. What does it mean?