Interest in Vietnamese Food is still growing.
Vietnamese Food came to the West rather late: First, it was Chinese food that hit the food scene, then we started traveling to Asia in earnest with several million visitors per year to Thailand per year, etc., and it became Thai food that gained traction from Asia. Then came Japanese food in big style, however, had been there for a long time in small authentic corners of the "city". Sushi was the concept for major food chains and concepts, it became a big food business, and Vietnam's elegant cuisine exploded shortly after. Food that challenges all the others on the Asian food scene with a distinct note of elegance, health, and good taste as the signature. It's not over yet. There are other food fighters from Asia either present already at the food scene or on the way in. It's great with variety and new impressions. We can at least still travel with our senses.
Vietnam's geographical regions and their delicious, and diverse food
A great place to start a culinary journey through a country is to understand its geographical differences and the history that has characterized the cuisine. Few people today think of Vietnam's external influence, including food, as if Vietnam was part of China until 938, later under the influence of a number of other countries, including France. It all plays into the food culture the country has developed into its very own and again: different from region to region, from north to south in the sleek, elegant country.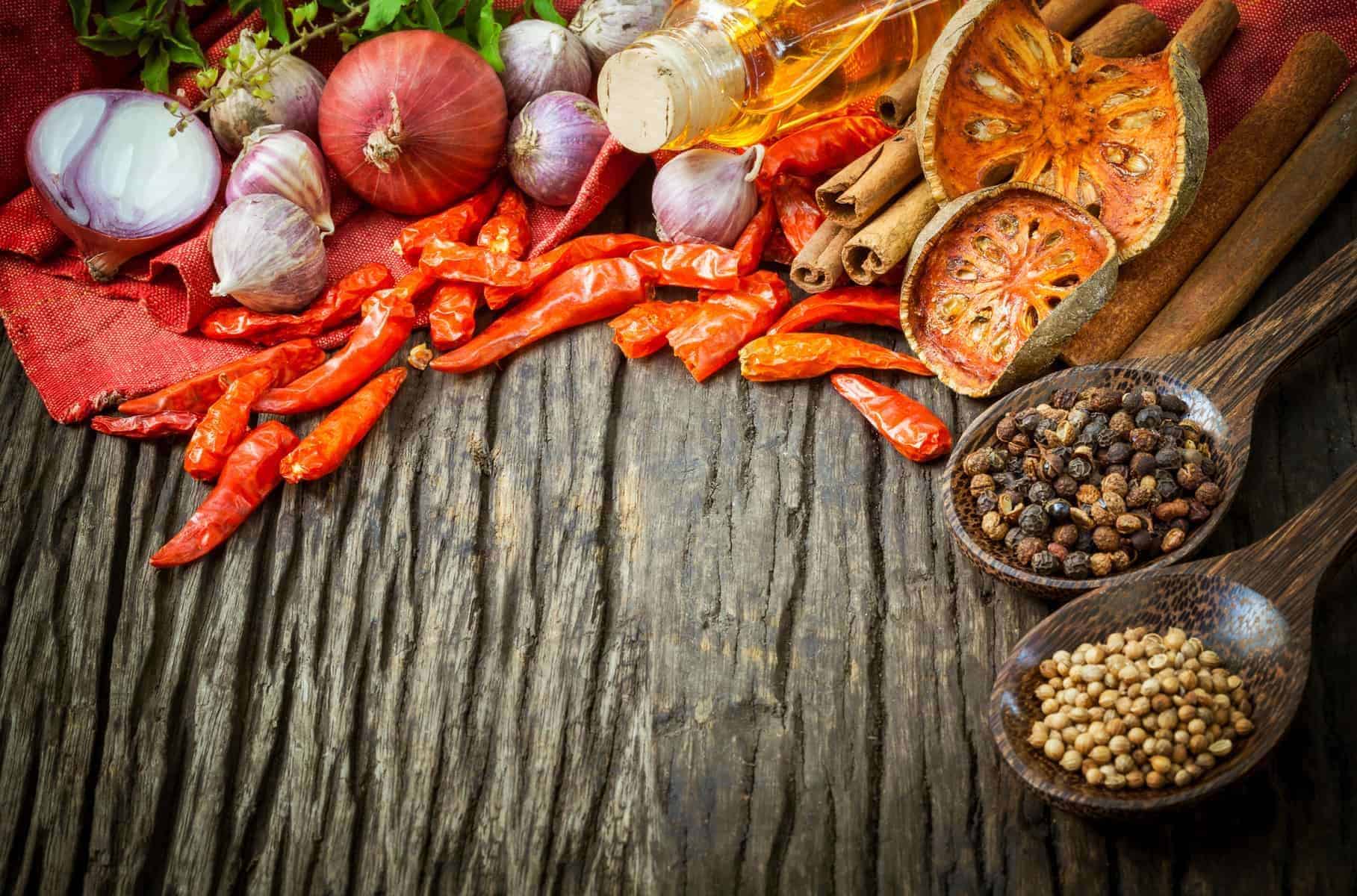 Travel in Vietnam with food as a compass
Vietnam is one of the destinations where you can actually plan your entire trip around delicious food, and experience the shift in taste impressions from north to south. Not only are the country's many dishes a treat for your palate, but eating the local food is one of the best ways to get to know Vietnamese culture and people. Dedicated foodies who go for famous meals like phở and bánh mì find that each regional dish is a unique combination of local ingredients, preferences and influences. Here's a quick guide to a gastronomic adventure around Vietnam from north to south.
Bánh chưng, a dish for kings
Many North Vietnamese recipes go back hundreds of years. The food here is strongly influenced by ancient traditions and practices. Bánh chưng, a specially steamed rice cake originally prepared only on Vietnamese New Year's Eve, comes with its own legend of a prince and is a royal dish. Inspired by what his country had to offer, the prince created a dish of mung beans and rice wrapped in dong leaves. This dish was so representative of the country that the king rewarded his son with the throne. Vietnamese families still gather every Tết (Vietnam´s "lunar New Year") to make bánh chưng as a reminder of the country's roots.
Vietnamese Food: The food of Hanoi and northern Vietnam
Locals in the capital Hanoi have a penchant for complex recipes that highlight flavors from "farm-fresh" ingredients. For example, it can take hours to prepare a bowl of steaming bún thang (rice noodles in chicken juice), but when served, the subtle hints of shrimp paste and wood ear mushrooms are experienced in the clear broth easily and effortlessly.
Vietnamese Food from the North is mild
Food from the north tends to have a mild taste and highlights the natural taste of ingredients and is served with lots of herbs and spices. Do not be intimidated by the possibilities that come with your phở. Fresh chili, limes and vinegar, garlic are all here to create the perfect flavor impression. You compose your own dish a bit of the way. Before adding anything, however, take a sip of the pure broth flavored with star anise, cardamom and cinnamon. It's a way to show your respect for the chef and appreciate the finesse of North Vietnamese cuisine.
Vietnam's spicy fish dishes from the central part of the country
If you are a fan of spices, sauces and dips, you will love the food from central Vietnam. Every local chef here will tell you that the secret behind the amazing food lies in the sauce. Sauces in Đà Nẵng, Hội An, and Nha Trang go far beyond your average and indispensable nước mắm (fish sauce.) The food typically comes from the fishing boats from a long, beautiful coastline. Central Vietnamese chefs have many ways to preserve seafood. Fermented shrimp and fish paste are an important part of any meal. It is common for each dish to be accompanied by its own dip, making something as simple as a local lunch like a royal feast with many small dishes on the table. Equally good, because this region is home to Vietnam's former imperial capital Huế.
As an imperial city, Huế is famous for its red, spicy broth bún bò Huế
Huế is famous for its imperial heritage as well as its spicy food. No trip to Huế is complete without sitting on a sidewalk and swallowing every last drop of the rich, red spicy broth of a bún bò Huế (Huế beef noodles.) From chili oil, chili flakes to chili jam, Huế's it a gem for travelers who love a spicy meal. Are you not a fan of spicy food? You can explore the wonderful world of Huế cuisine through its delicious dumplings. Huế is known for a variety of steamed dumplings, topped with fresh shrimp or shrimp fluff. Of course, each one comes with its own deep sauce.
Vietnamese Food from southern Vietnam
Like the people here, the South Vietnamese cuisine is open to many influences. The locals of HồChí Minh City bring their own cooking styles from many different parts of Vietnam and create a culinary hub in the city. Southern dishes are often humble and casual. Unlike some places where there is only lunch in restaurants to the north, most food stalls in southern Vietnam are open all day. The popular cơm tấm (broken rice) is a great breakfast, lunch, or dinner. Originally made from broken rice grains that could not be sold, this once modest dish is now a southern specialty. Served with grilled pork chops and slices of Vietnamese meatloaf, cơm tấm is topped with a generous spoonful of green onions and sweetened fish sauce. In fact, if there is one flavor that characterizes the cuisine of southern Vietnam, it is sweetness.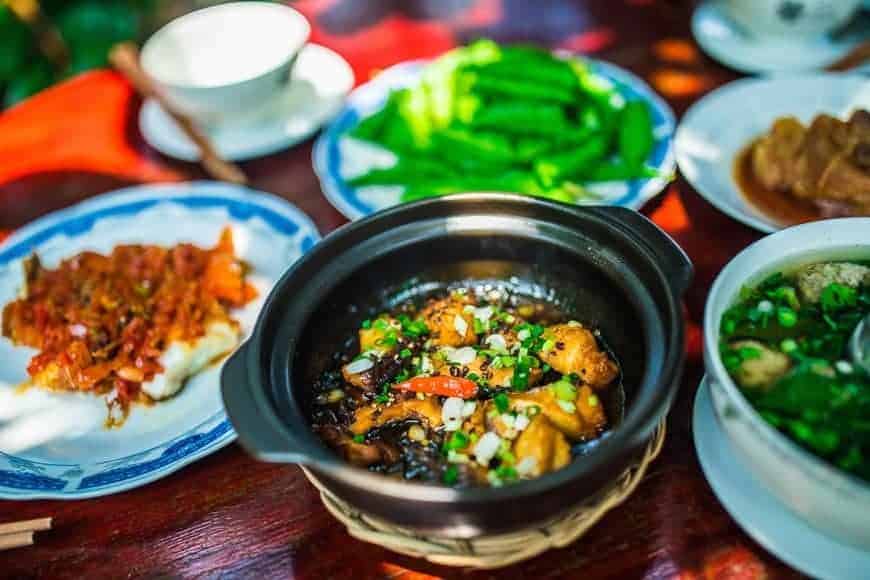 Visit Vietnam, more travel information
The essential intro article on traveling to Vietnam
The world's largest and most incredible cave is found in Vietnam
Ho Chi Minh City, Vietnam: Love Today and War Memories from Yesterday, a New City
Visit to Hanoi in Vietnam
Ha Long Bay in North Vietnam on UNESCO´s world heritage list