Berlin´s own handcrafted beer "with Berlin Love"
Berlin´s own brand of beer," Handcrafted with Berlin Love" says it all on the label. Whether or not beer and a touch of Berlin love are both to be found in the bottle remains to be seen. Join us out on the town as we visit their restaurant and Biergarten at Gleisdreick.
We enjoyed a tasting at the Berlin Food Week, where BRLO, Berlin´s own brand of beer had a stand. We enquired a little more closely about the name – not least of all how to pronounce it! BRLO is pronounced"Berlo", and is an old Slavic word for swamp which Berlin is, in fact, named after.
The Biergarten at Gleisdreieck is called Brwhouse. Imagine the "e" on your keyboard isn´t working!
The restaurant, a collection of shipping containers, opened its doors in early 2017. The décor is surprisingly attractive, and cool and has a great atmosphere.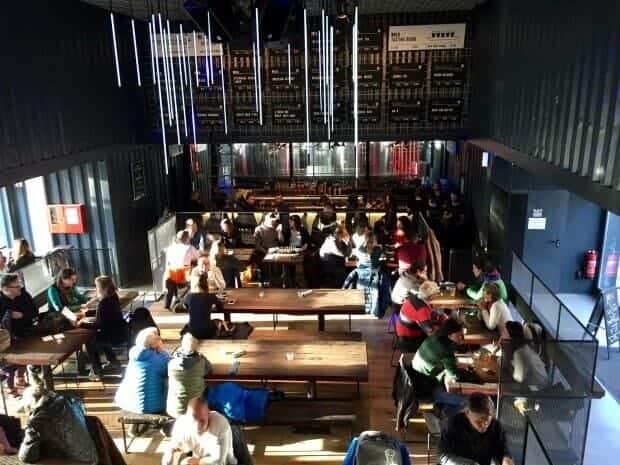 All of this doesn´t come cheap – even by Berlin standards – but it´s still affordable with main courses costing around 15 Euros. We felt we got quality, taste and a unique experience for the money.
BRLO offers craft brews, food and wine on the menu – and it´s all really delicious!
Handcrafted with Berlin Love.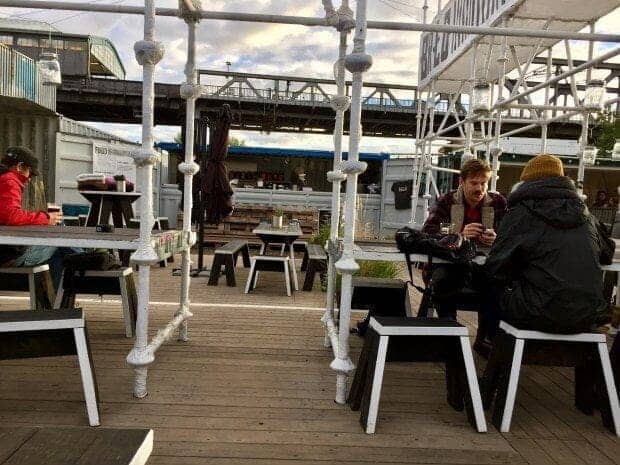 We´re looking forward to our next visit!
Thanks to Berlinblog.dk, a valued Traveltalk partner.
Much more Berlin
This is where you start the Berlin adventure
2o things you must see in Berlin
More on Holzmarkt paradise in the middle of Berlin.
Read more about Germany as a travel destination here.